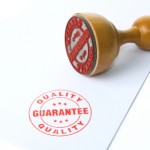 Aqua Legion UK provide a range of bespoke Legionella Consultancy services and a range of other key legionella related services to support the needs and demands of each Client.
Whilst we specialise in independent legionella consultancy to a variety of industries, due to popular demand we now provide Managed Services which include a Managed domestic and potable water tank cleaning and disinfection services.
Our Independently managed services mean you will able to utilise our expertise and experience to ensure you receive the most appropriate and cost effective water treatment programmes, refurbishment works and tank cleaning and disinfection services etc. We can oversee your tank clean and disinfection works and provide independent verification that the work has been done adequately and in accordance with the most current and appropriate guidelines and standards.
Whilst ultimately, it is the Responsible Persons role to ensure any remedial actions or tank cleaning works and water treatment programmes etc are adequate and working effectively to control the risk. It is also accepted that in the main, most Responsible Persons may not have the specific legionella expertise or time to ensure the legionella management programme is being conducted in accordance with Legislation and HSE or Department of Health guidelines etc.
This is where Aqua Legion UK can be most effective.
If you would like further information our Responsible Persons Support Services please contact us.
We can either act as the Responsible Person or on behalf of the Responsible Person and offer direct alleviation of the core Legal Duties of the Legionella Responsible Person.
By attending site as an independent specialist on behalf of the Responsible Persons, either during the works or before, during and or after the works, we can oversee and offer reassurance that your work and responsibilities are covered . We can take independent samples, conduct independent installation inspections, check dosing levels and equipment, chemical dosing contact times, cycles of concentration, discharge consents, permits, risk assessments and method statements and much more. All to offer some level of security, that your work and services are being suitable managed.
So whether you require someone to check, oversee and or ensure the services being provided by an existing contractor are adequate, or your require a specialist to organise and then oversee a suitable contractor, you have come to the right place.
Managed Services Summary list:
Tank Clean and Disinfection Services – With follow up independent sampling and inspection services.
Indoor Air Quality Monitoring – With Independent Verification & Adequacy Report review services.
Water Treatment Services – With Independent Verification Sampling and Contractor review service
Risk Assessment Remedial Work – Independent Inspections, Sampling and Recommendations Service
Whether you require a consultant to support the refurbishment of a cooling tower or to support the design and build of a new water system our specialists can offer a useful resource to you and your team?
Contact us Now, if its to do with legionella I am sure we can help!