Legionella Management in Educational Establishments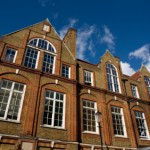 You should be pleased and rest assured to note that all of our engineers have passed enhanced CRB checks and have full POCA and POVA clearance as required.
Some basic routine inspection and maintenance tasks are required to cover educational establishments.
You should ask yourself, are you doing any routine water management tasks in your school or college? If the answer is no, then you could be in breach of health and safety law and putting your employees and occupants at unnecessary risk!
In order to achieve compliance to the legislation, it is essential that employers and those with responsibility for the control of educational premises do the following:
1)    Identify and assess the sources of risk for which your employees or visitors may be exposed to within your premises. The assessment should include a survey to identify whether there are conditions present that will encourage bacteria growth and multiplication including the growth of legionella.
2)    Identify the hot and cold water temperatures throughout the building's water storage and distribution system to locate any systems or areas where water may be stored or distributed between 20-45°C.
3)    All areas or services capable of releasing an aerosol such as showers, spray taps and cooling towers etc should be identified and where necessary measures put in place to control the risks.
4)    Identify whether there are susceptible individuals present that may be exposed to such aerosols.
The majority of Schools, Colleges and Universities will have simple domestic hot and cold water systems. To manage such systems the task detailed in the table below will need to be followed. However, where more complex systems are present such as cooling towers, spa's and pools etc additional water management tasks will be required.
Basic tasks required to control legionella in domestic hot and cold water systems in School, Colleges and Universities
Weekly Tasks
Weekly flushing of any outlets and showers that are infrequently used (less than once per week).Precautions should be taken to minimise aerosol release when implementing a flushing programme.

This is usually conducted by the site manager

Monthly Tasks
Water temperatures should be recorded at the nearest and furthest outlets from the storage tanks and calorifier water heaters.Water temperatures in the flow and return pipes to the calorifer should be monitored and recorded.Hot water temperatures should be recorded from outlets after 1 minute of operation.Cold water should be tested after 2 minutes of operation.A programme should be set to ensure that all the taps within the building are checked at least once, annually.

This is usually conducted by the site manager

Aqua Legion UK are able to offer support to cover monthly temperature monitoring

Quarterly
All showerheads and hoses should be dismantled, cleaned and discaled on a quarterly basis.This action should be recorded.

This is usually conducted by the site manager

Aqua Legion UK are able to offer support to cover monthly temperature monitoring

Six monthly
The cold water storage tanks should be inspected and temperatures recorded to cover storage, supply and distribution temperatures and general conditions.

This is usually conducted by the site manager

Aqua Legion UK are able to offer support to cover monthly temperature monitoring

Annually
The condition of the tanks should be reviewed annually. Where the presence of organic material, vermin and water quality deterioration is identified etc. Remedial actions should be conducted.The conditions inside the calorifier should be recorded and addressed where required and a sample should be taken from the drain outlet.

This is usually conducted by the site manager

Aqua Legion UK are able to offer support to cover monthly temperature monitoring
Managing your water services during school holidays and low occupancy periods!! Important for the six week summer break!!
It is extremely important to manage the risk of legionella during school holidays and periods of low water usage or closures. Such periods will provide the perfect opportunity for bacterial growth and proliferation including the growth of legionella within the schools water systems and services.
1)    When a building is occupied but at a significantly lower capacity to normal operation then the outlets which are used less than once per week should be flushed by the site manager weekly! This action should be recorded.
2)    When the building is not in use at all during the holiday periods (out-buildings and sports halls or gyms for example) Then all tanks, calorifiers and associated outlets should be thoroughly flushed prior to commencement of the new Term!! This action should be recorded. Water samples should also be considered for collection prior to the start of the New Term.
If you are in control of educational establishments or buildings you should ask yourself the following questions?
1)    Do you have any systems or equipment that can create an aerosol during normal operation. This may be showers, spray taps, or sprinkler /irrigation systems etc?
2)    Are there any dead legs in your pipe work? Dead legs are often created during changes in the site's use or changes in the use of a room. For example a home economics room which has been changed into a computer room or library.
3)    Do you have a rainwater harvesting or Grey water system and what is the likelihood of cross contamination to other water supplies?
4)    Are any water treatment products being used such as UV or chemicals etc.
5)    Are there individuals present in the building who may be particularly susceptible to infection?
It is important to identify and document the management and responsibility structure for the control of the water services. In order to do this the following questions need to be answered:
1)    Who is the Duty Holder – This is normally the building owners or head of School?
2)    Who is the responsible person – This is normally the Budget Holder and can sometimes be the site manager or facilities/ maintenance manager?
3)    Are you an opted in or opted out school or premise?
4)    Who holds the budget for legionella?
5)    Where does the water supplied to site come from? This could be a mains supply, borehole, rusting galvanised tank or other.
6)    Are there showers or taps which are not used regularly?
7)    Is there a routine maintenance programme to ensure the water services are routinely monitored for cleanliness and safe operation?
The requirement for ongoing water management is defined in the legislation and HSE's approved code of practice L8
It is important that where a significant risk is identified that a programme of controlling the risk is developed.
Due to the nature of educational establishments, it is common that an inherent risk will be present due to the significant volumes of stored water and the intermittent use resulting from half terms and end of term breaks.
As a result, a basic control scheme will normally be needed to manage the risks in most schools, colleges and universities. The control scheme should be fully implemented, managed and monitored to ensure effective control of the risks.
All records should be kept for a minimum of 5 years in accordance with the HSE's ACOP L8.
It is also important appoint a person to be managerially responsible for the water services – This is normally the site manager of person with suitable authority, training and competence. Aqua Legion UK is able to offer support to responsible person if required.
What other steps do I need to take?
1)    You should consider writing a legionella policy /statement to cover the management of legionella in your premises.
2)    You should appoint a suitable contractor to conduct the risk assessment. (You are responsible for ensuring the contractor is competent) Aqua Legion UK is able to demonstrate the highest level of competence in the field of legionella control and particularly risk assessment services.
3)    Alternatively you may wish to undertake the assessment yourself. However this can be a difficult task for an in experienced person. If you do intend to conduct the assessment yourself Aqua Legion UK are able to provide training and bespoke risk assessment systems to support in house risk assessors.
Ongoing monitoring and maintenance – PPM
1)    You should identify who is responsible for regular inspections of the water services and systems.
2)    Who will be conducting the routine monthly temperature monitoring tasks?
3)    Who will be responsible for cleaning shower heads, tanks and systems when required?
4)    Who is responsible for supervision?
5)    Who is responsible for maintaining records?
6)    Who is responsible for non-conformance and corrective actions?
If you would like further information or wish to appoint Aqua Legion to carryout your risk assessment please do not hesitate to contact us. 0208 555 3797