Our Mission, Aims and Sustainability Ethos
Aqua Legion UK's mission is to provide the most professional legionella, water hygiene and air quality support services to businesses and organisations throughout London, Greater London and the surrounding regions. We will do this by ensuring we provide a pro-active, highly professional responsive service, underpinned with experience, scientific knowledge, accuracy, backed by attention to detail and competence.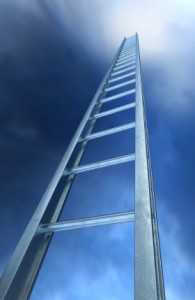 We will formulate relationships with other businesses and Organisations to galvanise the most appropriate and cost effect solutions to cover all issues relating to legionella, water quality, air quality, fire safety, asbestos, environmental and other occupational health and safety issues to cover any workplace or domestic environment.
---
Aims
Aqua Legion UK Ltd, aim to increase awareness and knowledge regarding the health and legal considerations and risks associated with legionella bacteria, water hygiene and indoor air quality. We will do this by offering legionella awareness training courses to enable individuals to manage legionella, water hygiene and air quality in the most cost effective and sustainable manner.
We aim to provide a straight forward service that demystifies the jargon and offers the client a clear understanding of the necessities required to achieve compliance to the legislation whilst enabling the client to implement the most cost effective solutions available.
---
Suitability and Environmental Ethos
Having been established from a Professional Environmental Science background Aqua Legion UK's systems and services have been developed with legionella prevention, water hygiene, sustainability and environmental awareness in the main focus.
As standard procedure we offer competitive rates for all local businesses and Organisations throughout London, Greater London and the surrounding Counties and particularly those in the Thames Gateway Region. The idea is to reduce both our own and clients carbon foot prints by encouraging the formation of local supply chains, local wealth and local opportunities. Ultimately we hope to encourage local business sustainability that has an environmental enrichment effect throughout communities in the UK.
---
Aqua Legion – Bringing together a Legion of Legionella Risk Assessment specialist Consultants !