Legionella Control in Care Homes, Nursing Homes and Sheltered Accommodation
Aqua Legion provide legionella risk assessment, training, records formations and support monitoring programmes to cover residential care homes, nursing homes sheltered accommodation.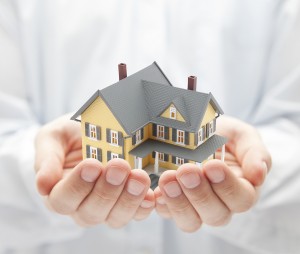 The risk of legionella infection in residential nursing and care homes is by nature increased. This is due to the fact that the key occupants will normally be the elderly or those whom may have a lower immune system. Both old age and lowered immune systems substantially increase the risk of contracting the disease.
Due to the inherent risk of legionella in nursing and care homes, Aqua Legion cannot emphasise enough the importance for  nursing and care homes to implement suitable control measures. In fact we think it is so important, that we offer special legionella risk assessment and management rates for small and medium sized care homes and care homes with multiple premises.
What are the risks
It is well known that The Health and Safety Executive (HSE) have prosecuted Care Homes and Residential Nursing Homes for failing to control the risk of legionella.
Whilst there have been numerous cases one that springs to mind is the service provider SJ Care Homes Ltd who defied an enforcement notice ordering them to manage the risks posed by legionella bacteria in one of their settings.
The enforcement notice was issued after HSE Inspector Sandra Tomlinson, made a routine visit to the Beech House Nursing Home, based in Wythenshawe and found that they were putting their residents at risk of contracting Legionnaires' disease.
High levels of legionella bacteria were found in the care home water system and they did not have the necessary precautions in place for controlling these levels. The improvement notice gave the company six weeks to take action but a follow-up visit revealed that no progress had been made.
SJ Care Homes Ltd, who are based in Middlesex, were prosecuted at Trafford Magistrate's Court for breaching the Health and Safety at Work etc Act (1974).
The management of legionella in nursing, residential care homes including sheltered accommodation was formally regulated and policed by the Health Care Commissions, Commission for Social Care Inspections (CSCI). CSCI ceased to exist in March 2009.
The new regulator is The Care Quality Commission who also regulate various other establishements including Dental Practices who also now have a clear duty to manage the risk from legionella.
The new health and social care regulator for England CQC, web address is www.cqc.org.uk offer guidance on the management of water systems and particularly legionella.  The HSE have released extensive information and leaflets to support the management of legionella in Nursing and Residential Care Homes and sheltered accommodation.
Further information from the HSE relating to legionella risk assessment and management in residential nursing and carehomes can be found at http://www.hse.gov.uk/pubns/indg253.pdf.
Please do not hesitate to contact Aqua Legion to discuss how we can help you