Facilities management services
We offer all Facilities Managers, Estate Managers, Building Management Companies and Maintenance Companies with multiple premises, a specialist legionella Consultancy and support Service. If you are a "Legionella Responsible Person" and require Independent Specialist Support, you have come to the right place.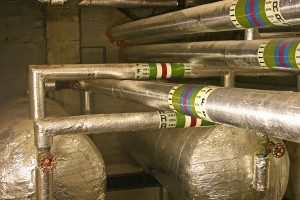 If you require independent or bespoke Legionella risk assessment and water management services to cover a large property or large property portfolio, Aqua Legion have the expertise to guide you towards a programme that achieves full compliance in the most cost effective way.
Due to our Environmental commitments and Sustainability Ethos, we are determined to ensure every clients water services are managed in the most sustainable and economically efficient way. Consequently, we offer a Legionella Efficiency and Compliance Review Service whereby we review any existing Legionella Management Programme in London to identify any efficiency's that will save the client money. If we fail to identify efficiency's up to the value of the cost of the Service, we will reduce our fee by £50.
Our aim is to provide the most cost effective facilities management legionella services in London. By offering independent legionella risk assessment and supporting services, we ensure the implementation of the essential routine maintenance tasks required in any building are conducted competently and in line with legislation. We will ensure your routine water management tasks are carried out and recorded adequately by competent staff and to current regulations, guidelines and best environmental and sustainable management standards.
With experience of working with complex mixed use and multi property portfolios we have a number of programmes that will effectively cover the portfolio but in the most cost effective and sustainable way possible.
Are you unsure about your cooling towers chemical or water consumption or water treatment programme? Are you looking to make savings on the legionella programme that do not compromise risk or quality? As a named Responsible Person, do you require competent support and advice that is independent of the water treatment contractor. Do you need independent verification or reassurance that your contractor is performing adequately?
Then you are in the right place and we would like to hear from you!
Furthermore, with our routine monitoring and inspection services we can ensure tanks and other systems are cleaned and treated only as and when required and not too onerously.
Our supporting services for facilities management teams  also includes onsite one off or routine refresher training seminars to cover new onsite Engineers and Site Personnel involved in the management of the water services. If you or any of your team require Certificated Legionella Awareness Training please get in touch.
Our service can also be aimed towards resolving ongoing complaints from tenants and office staff about water quality and indoor air quality. We achieve this by conducting many independent and routine water and indoor air quality monitoring programmes in the workplace that not only represent a visible demonstration to tenants and staff of your efforts towards producing and maintaining the best working conditions and environments, but also serve to check the conditions and controls are working effectively to manage any risks.
Ultimately our facilities management services help Building Managers and Facility Managers demonstrate leading standards in Environmental Awareness and Building Management practices to cover water management, water quality and indoor air quality or occupational health, safety and hygiene issues.
Please note all our Engineers have passed enhanced CRB checks and have full POCA and POVA clearance to work with or in locations where there are children and or vulnerable adults.
Contact us now if you would like to arrange a meeting to discuss how our facilities management services could support you in the successful management of any working facility