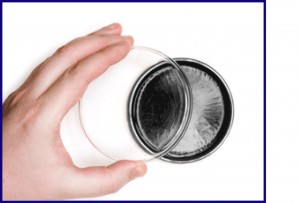 Legionella testing services with UKAS accredited certificates from Aqua Legion UK
Through the utilisation of our network of independent laboratories we are able to offer a unique variety of Legionella testing methods that can be tailored to your exact requirements.
From Specialist Legionella Swabs, to the collection of 250ml, 500ml, and 1 litre sampling methods to standard filtration and centrifugal separation, Aqua Legion UK offer a range of UKAS accredited Legionella testing, analysis and sampling services designed to support you in declaring your water supply free from Legionella.
Test for Legionella and get the all clear!
Can you declare your system free from Legionella? Wouldn't it be nice to declare your system free from Legionella? Or know that your control regime is working effectively.
Many Clients contact us and ask "Do I need to test my water system for Legionella?" We explain that Legionella testing is not a legal requirement in domestic water services. However, if you have a cooling tower, you will need to take Legionella samples and submit for testing on at least a quarterly basis.
In fact, cooling towers should be tested for Legionella on a monthly basis when newly commissioned and even weekly if the results indicate the requirement.
Standard domestic hot and cold water services do not normally need to be tested for Legionella providing they are well managed. However, how do you confirm that your Legionella control regime is working effectively without testing for Legionella?
We are the independent Legionella testing specialist
Having covered a wide variety of water systems and services both in the natural and built environment, our Legionella Consultants are highly experienced in Legionella sampling, testing and analysis. We cover all types of water system from cooling towers to standard domestic hot and cold water services for precautionary, compliance and investigative purposes. Sometimes it can be the most unsuspecting systems that turn up positive for Legionella.
Trust our expertise and experience; it is a matter of due care and diligence to implement a basic independent sampling programme to assess the effectiveness of the control scheme. This does not mean you need to test every outlet but a few strategic outlets should be selected for testing as a precautionary measure and normally on at least a six monthly basis.
So what's the difference between Legionella testing and Legionella sampling?
Well let's try to clear this up for all to understand. Simply put, Legionella testing is the action of microbial examination of the water sample. This is the action of the laboratory in identifying the presence or absence of Legionella in the sample we have collected.
Legionella sampling is the action of sample collection, the way in which the sample is taken or collected and the strategy used for the sampling process and programme.
The Legionella testing and sampling procedures are two completely different stages in the whole process and there are separate British Standards and guidance for each.
So what do we mean when we say we are the Legionella testing specialists?
Well let's explain
Aqua Legion UK at its core is developed from an independent specialist consultancy background. This means over the years we have developed strategic relationships with various organisations and laboratories particularly. As a result, we have been able to combine the best of each laboratories service under one roof. This makes us capable of delivering testing methods and services that are not restricted to any one system or laboratory. What's the end result, Aqua Legion UK are in a position to offer the client a flexible services that is most tailored to their specific needs and not restricted to any single method of testing or analysis.
Legionella Testing and examination is typically done using the standard culture method.
The Principle British Standards associated with the testing and analysis process for Legionella identification include:
BS EN ISO 11731:1998, BS 6068-4.12:1998 and
BS EN ISO 11731-2:2008, BS6068-4, 18:2004.
Most importantly, we should highlight that the testing and analysis process must be UKAS accredited. This cannot be emphasised enough as without UKAS accreditation, the results are generally not accepted or considered dependable. In order for results to be dependable, testing will need to be conducted in a proper laboratory under laboratory conditions and UKAS requirements.
Onsite legionella Testing
Onsite testing for Legionella is not currently accredited, so whilst it may provide a quick indication of the potential risk, it cannot be used as confirmation either way. Please don't be fooled by Organisations confirming they will attend your site and be able to tell you definitively if you have Legionella in the system using an onsite test kit. This is not a UKAS accredited test and will not offer you any protection if a situation was to arise. In short such, tests tend to have little or no value in reducing the risks or liabilities.
The Legionella testing and examination process
When a sample is taken for analysis it will normally take between 10 and 12 days before you receive your final Legionella result. This is because when using the culture method for Legionella identification, you are required to wait for the organism to grow on the inoculated plate. This can take up to 10 days before anything can be identified. Whilst this is the typical industry method used, and is very dependable and reasonably cheap, the 10 days delay is often not suitable for some clients who need a result urgently.
When 10 days is too long to wait, we are now able to offer another UKAS accredited method of analysis where the result will be provided within 48 hours.
The 48 Hour UKAS Accredited Legionella Assay Test!
In special cases, such as a Legionella outbreak situation, the call for a rapid Legionella test may be required in order to track down any potential sources of infection and or reduce the risk of further infections or to focus resources. Such situations can also occur in high risk buildings such as hospitals where occupants have an increased susceptibility to infection and remedial actions needs to be implemented as fast as possible. If for any reason you require a rapid Legionella test or Legionella testing service we are able to offer a UKAS accredited Legionella result within 48 hours.
Whilst the rapid Legionella test is substantially more expensive than the standard culture method, there are often situations where a clear indication of a potential positive result is required sooner than 10 days. In such cases the Legionella Assay method is used.
This method does however have its flaws and is by no means perfect. It is therefore normally only used during times of serious concern or when an outbreak has been declared and action needs to be taken swiftly.
Please do not hesitate to contact us to book a rapid Legionella test if you're concerned and need immediate indication or confirmation.
Legionella Testing & Competence
Consultants, Technicians and Engineers should be fully trained and competent to take samples and conduct the test and analytical procedure. We have reviewed each of the laboratories we use and can assure you that suitably qualified laboratory technicians, microbiologists and consultants operate within our chosen laboratories. All our chosen laboratories are UKAS accredited to provide the testing services required.
Furthermore, all of our results are provided with the original UKAS certification, this may seem obvious given the requirements confirmed in the HSE's ACOP L8 document, the HTM guidance and BS8580. However, you would be surprised at the number of new clients we come across who don't actually have a copy of their original UKAS certificates, but instead have a regenerated version of the original certificate that we know doesn't actually cover the client at all should a situation arise.
Further to this, such poor practice means that the audit trail is disrupted and that transparency in the sampling process is lost. If you require legionella testing and sampling with an original UKAS certificate you have come to the right place.
Do I really need to test for Legionella in my domestic water system?
There are many situations where Legionella testing will not be required or is not considered vital for the domestic water system. However, there are many situations where the requirement for testing becomes beneficial or even essential in understanding and prioritising remedial actions to reduce risk, or to verify the effectiveness of a control scheme for example. Sampling may also be required to monitor the risk when a control regime is known to be failing. In fact BS8580 confirms that Risk Assessors may be required or request to take samples as part of the assessment for this very reason.
Due to the complexity of results interpretation, and the detailed strategies needed behind the sampling and Legionella testing programme, Aqua Legion don't just issue bottles to clients and allow them to collect the sample themselves and then send them back for analysis.
We are not a laboratory and do not offer a laboratory type service.
All samples collected by Aqua Legion are collected by trained personnel; this is to ensure that we always comply with the British Standard for water sampling and BS7592 particularly for Legionella sampling.
Appropriate collection or sampling allows accurate interpretation of the test results. This also subsequently allows the most effective Legionella remedial, maintenance and control measures to be advised.
It's all about understanding where the sample was taken from, whilst maintaining the sample integrity to ensure the sample is most representative of the system. This then allows effective interpretation of the results in the interest of the client.
When contacting us to book a Legionella testing service, please try to have the following information to help us provide a proposal quickly:
1) What systems you wish to be tested.
2) How many tests you would like to take
3) Where the site or sites to be tested are located
4) Any access issues or precautions required for sample collection
5) Reason for sampling
Once the price has been issued and agreed we will arrange for a suitably qualified Sampling Technician, Engineer or Consultant to attend your site and take the samples in accordance with a specified method statement and the appropriate British Standards.
All samples are scheduled to be submitted to the laboratory within 6 hours of collection or leaving site. For some tests, such as Pseudomonas for example, this time is reduced to 2 hours.
I don't think we need to bore you with the detail of the different Legionella testing techniques and submission time constraints any further, but we have made the point that these issues are important and vary depending of the type and situation of the test.
Do you need to know the difference between centrifugal separation in the Legionella testing process in comparison to the standard filtration process, I think not! But I would say trust us, our position means that the method chosen will be specific to your requirements and not a single laboratories limitations. So if you need support contact us now.
One final point – Do you need legionella testing or a legionella Risk Assessment?
We often get calls requesting Legionella testing, and we ask the question "have you had a Legionella risk assessment". Unfortunately the answer is all too often "No but we need a Legionella test". So the normal reply tends to be "We think you need a risk assessment as this is the legal requirement from which your legionella testing programme should start".
If you are implementing a testing programme without a suitable Legionella risk assessment or control scheme in place, the testing will not offer you any protection. Please review your legal obligations to understand this further.
If you're not sure what to test for, or you need additional support with your Legionella testing programme, please give us a call and one of our Consultants will be able to advise.
Aqua Legion UK is the Legionella testing and sampling specialist and we look forward to hearing from you.
HSE guidance on legionella testing: HSE Legionella testing guidance information